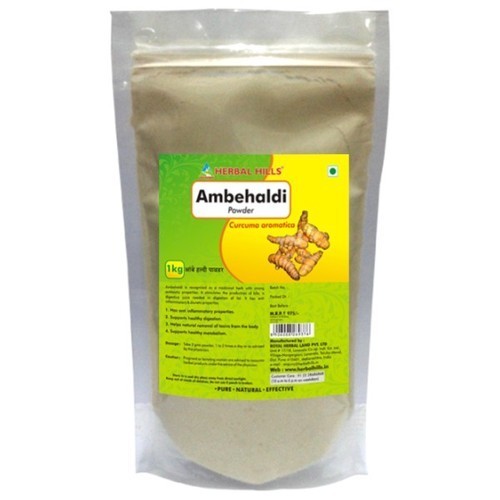 Ayurvedic Herbal Powder For Skin
Product Code : 2189
Product Description
"Ambehaldi Powder - 1 kg Pouch
Ambehaldi is recognized as a medicinal herb with strong properties. It stimulates the production of bile, a digestive juice needed in digestion of fat. It has anti inflammatory & diuretics properties
Benefits :
· Has anti inflammatory properties.
· Supports healthy digestion..
· Helps natural removal of toxins from the body.
· Supports healthy metabolism.
Direction for use :
Take 3 gms powder, 1 to 2 times a day or as advised by the physician
Caution :
Pregnant or lactating women are advised to consume Herbal Products under advise of the physician. Store in a cool dry place. Away from direct sunlight. Keep out of reach of children.
Size of the Packing:
Length : 2 cm
Width : 29 cm
Height: 46 cm
Product Weight : 1005 gms"