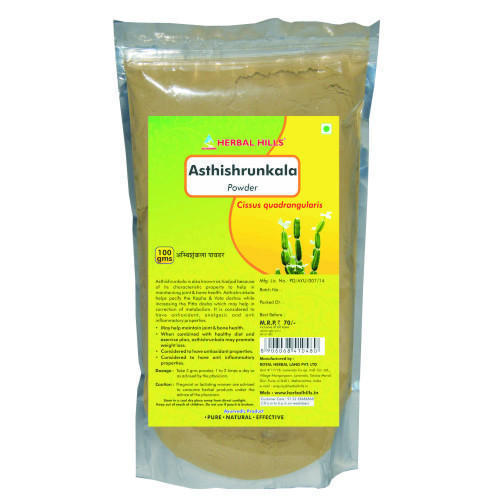 Product Description
Asthishrunkala Powder: 100g
Asthishrunkala is also known as hadjod. Its most effective herb in ayurveda to maintain health of joint & bone. Ingredient: Cissus quadrangularis powder.

Key Points
Considered to have anti inflammatory properties.

May help maintain joint & bone health.

Considered to be a potent antioxidant.

Considered to have antioxidant properties.
Direction of Use:

Take 3 gms powder, 1 to 2 times a day or as advised by the physician.