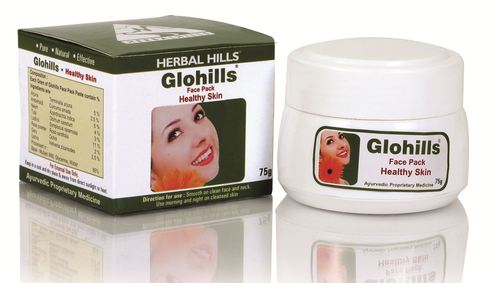 Ayurvedic Skin Whitening Cream
Product Code : 0198
Product Description
Glohills Face Cream Ultra - 50 gms

A unique formulation of natural ingredients which help in maintaining acne free skin and a glowing complexion.. This unique anti acne cream helps to clear dark spots, softens & nourishes the skin. Shalmali acts as an astringent, prevents excess oil secretion and thus helps control acne/pimples. Yashtimadhu is known for its antiseptic & anti bacterial properties. Kumkumadi tail, clears the skin, helps reduce blemishes and helps to bring glow to the skin.

Benefits :
Helps maintian healthy skin.

Directions & uses :

Smooth on clean face and neck. Use morning and night on cleansed skin.

Cautions :

For External Use only, Keep in a cool and dry place, away from direct sunlight or heat.