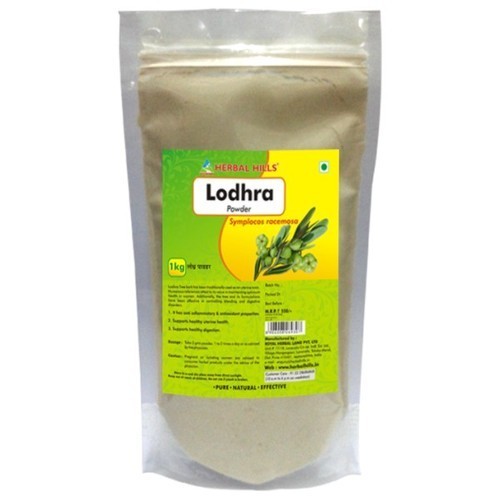 Ayurvedic Uterine Medicine
Product Code : 0111
Product Description
"Lodhra - 1 kg Pouch
Lodhra Tree bark has been traditionally used as an uterine tonic. Numerous references attest to its value in maintaining optimum health in women. Additionally, the tree and its formulations have been effective in controlling bleeding and digestive disorders.
Benefits :
It has anti-inflammatory & anti oxidant properties.
Supports healthy uterine health.
Supports healthy digestion
Direction for use :
Take 3 gms powder, 1 to 2 times a day or as advised by the physician.
Caution :
Pregnant or lactating women are advised to consume Herbal Products under advise of the physician. Store in a cool dry place. Away from direct sunlight. Keep out of reach of children.
Size of the Packing:
Length : 10.5 cm
Width : 3.2 cm
Height: 20.4 cm
Product Weight : 100 gms"