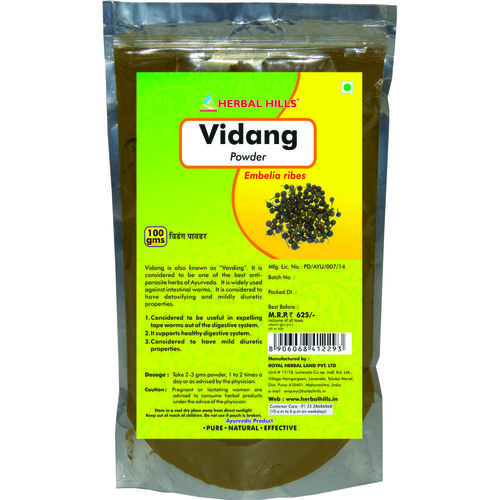 Ayurvedic Vidang Powder
Product Code : VD2290
Product Description
Vidang Powder (Embelia ribes) 100g
Vidang botanical name is "Embelia Ribes" also known as Vavding. Vidang is one of the powerful anti-parasitic herbs of Ayurveda. It is considered to have detoxifying and mildly diuretic properties. This plant is used for treatment of heart disease, lung disease, indigestion, headache etc.
Key Points:
- It supports healthy digestive system.
- Its useful in expelling tape worms out of the digestive system.
- Considered to have mild diuretic properties.
Direction of Use:
Take 2-3 gms powder, 1 to 2 times a day or as advised by the physician.