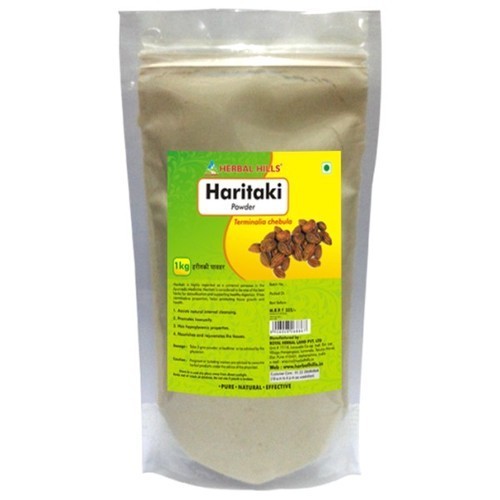 Best Supplement for Constipation
Product Code : 2102
Product Description
"Haritaki - 1 kg Pouch
Haritaki is highly regarded as a universal panacea in the Ayurvedic Medicine. Haritaki is considered to be one of the best herbs for detoxification and supporting healthy digestion. It has carminative properties, helps promoting tissue growth and health.
Benefits :
· Assists natural internal cleansing.
· Promotes Immunity..
· Has hypoglycemic properties.
· Nourishes and rejuvenates the tissues
Direction for use :
Take 3 gms powder, 1 to 2 times a day or as advised by the physician
Caution : Pregnant or lactating women are advised to consume Herbal Products under advise of the physician. Store in a cool dry place. Away from direct sunlight. Keep out of reach of children.
Size of the Packing:
Length : 2 cm
Width : 26 cm
Height: 49 cm
Product Weight : 1005 gms"