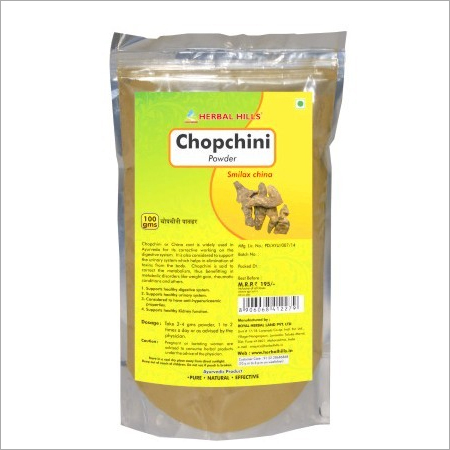 Chopchini Powder
Product Code : 138
Product Description
Chopchini Powder: 100g
Chopchini, Smilax china or china root is widely used in making Ayurvedic Medicine for its corrective working on the digestive system. It is also considered to support the urinary system which helps in elimination of toxins from the body. Chopchini medicinal properties including control of swellings anti-inflammatory.
Key Points:
- Supports healthy Kidney function.
- Considered to have anti-hyperuricaemic properties.
- Supports healthy digestive system.
- Supports healthy urinary system.
Direction of Use:
Take 2-4 gms powder, 1 to 2 times a day or as advised by the physician.