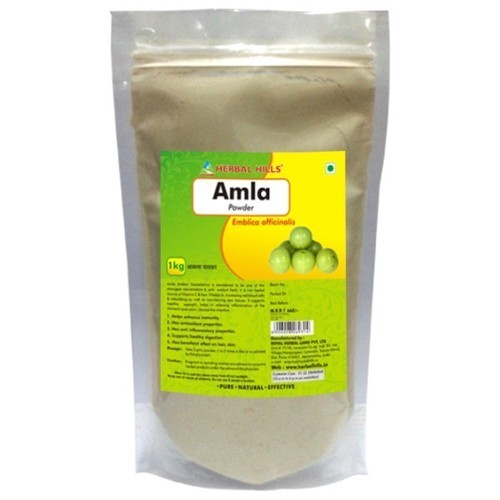 Digestive Enzyme Supplement
Product Code : 2077
Product Description
"Amla Powder 1 kg Pouch
Amla (Indian Gooseberry) is considered to be one of the strongest rejuvenation & anti oxidant herb. It is rich herbal source of Vitamin C & iron. It helps in increasing red blood cells & rebuilding as well as maintaining new tissues. It supports healthy eyesight, helps in relieving inflammation of the stomach and colon, cleanse the intestine
Benefits :
· Helps enhance immunity.
· Has anti oxidant properties.
· Has anti inflammatory properties.
· Supports healthy digestion.
· Has beneficial effect on Hair, Skin.
Direction for use :
Take 3 gms powder, 1 to 2 times a day or as advised by the physician
Caution :
Pregnant or lactating women are advised to consume Herbal Products under advise of the physician. Store in a cool dry place. Away from direct sunlight. Keep out of reach of children.
Size of the Packing:
Length : 2 cm
Width : 29 cm
Height: 46 cm
Product Weight : 1005 gms"