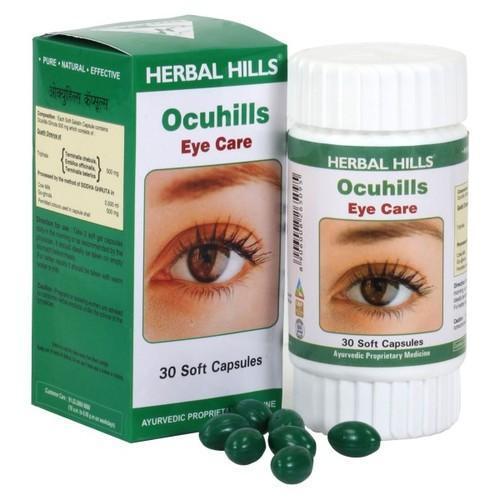 Eye Care Medicines
Product Code : 0171
Product Description
Ocuhills 30 soft gel capsules
ocuhills is a classic ayurvedic preparation of triphala ghruta. It contains triphala as its main ingredient mixed with ghee (prepared from cow's milk). Triphala helps to nourish the tissues of the eye. Ghee balances the vata vitiation. This combination is widely recommended in opthalmic conditions.

Suggested use :

• Triphala nourishes the nerves & tissues of the eye
• Cow ghee helps balances dosha vitiation
• Rejuvenative & detoxifying
• Nervine tonic


Directions for use :
Take 2 soft gel capsules daily in the morning or as recommended by the physician. It should ideally be taken on empty stomach before meals. For better results it should be taken with warm water or milk.