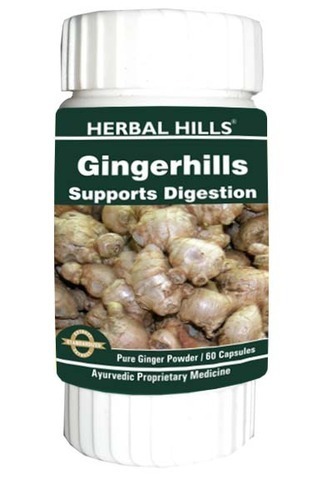 Ginger Capsules
Product Code : 2079
Product Description
Gingerhills 60 Capsules (400 mg each)
Ginger is a valued herb for its carminative and stimulant action on the gastrointestinal tract. Helps eliminate gas and soothes the intestinal tract and is considered to be helpful in digestion, motion sickness, stomach cramps etc.

Directions : Take one Capsule twice daily, preferably after meals or as directed by a Physician.For better results it should be taken with warm water.