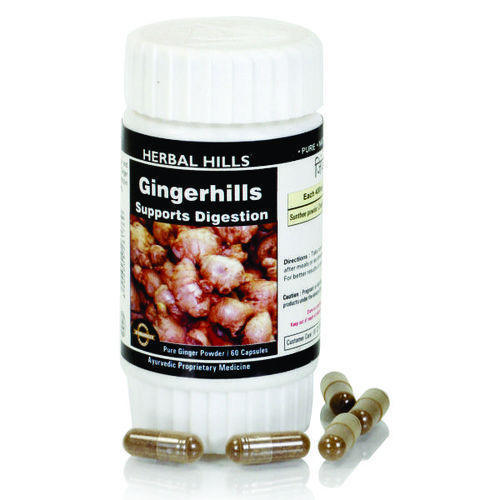 Ginger Capsules for Digestion
Product Code : 2082
Product Description
Gingerhills 60 Capsule : Digestion Support


Ginger is a valued herb for its carminative and stimulant action on the gastrointestinal tract. Ginger helps eliminate gas and is considered to be helpful in digestion, motion sickness, stomach cramps etc.
Benefits :
Helps eliminate gas and soothes the intestinal tract,
Helps to provide overall support for the digestive system
Directions for use :
Take 1 capsule twice daily preferably after meals or as recommended by the physicianFor better results it should be taken with warm water.
Caution :
Pregnant or lactating women are advised to consume Herbal Products under advise of the physician. Store in a cool dry place. Keep out of reach of children. Protect from sunlight.
Disclaimer :
These statements have not been evaluated by the Food & Drug Administration. This product is not intended to diagnose, treat, cure or prevent any disease.