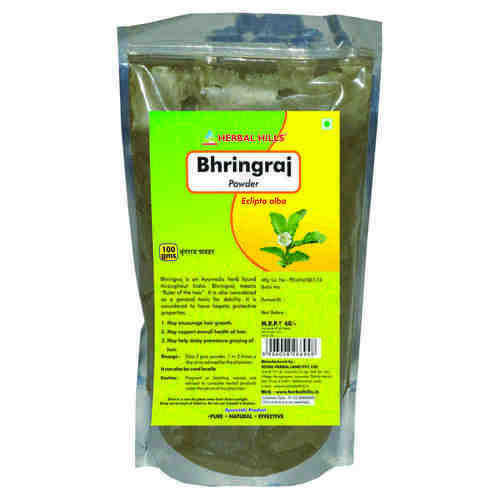 Hair Loss Medicines
Product Code : 2056
Product Description
Bhringraj - 100 g Pouch
Bhringraj is an Ayurvedic herb found throughout India. Bhringraj means "Ruler of the hair". It is also considered as a general tonic for debility. It has hepato protective properties.
Benefits :
Helps delay premature graying of hair
Supports overall health of hair.
Encourages hair growth.
Direction for use :
Take 3 gms powder, 1 to 2 times a day or as advised by the physician. Can also be used locally

Caution :
Pregnant or lactating women are advised to consume Herbal Products under advise of the Healthcare Practitioner. Store in a cool dry place. Keep out of reach of children. Protect from sunlight.
Size of the Packing:
Length : 10.5 cm
Width : 3.2 cm
Height: 20.4 cm
Product Weight : 100 gms