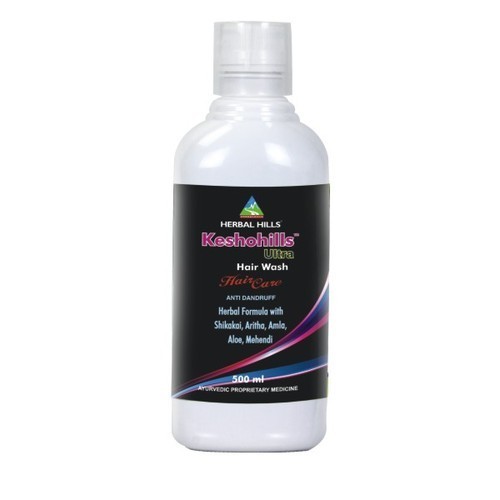 Hair Wash Shampoo
Product Code : 2043
Product Description
"Keshohills Ultra Hair Wash 500 ml
The selection of herbs in Keshohills Ultra Hair Wash is based upon long-standing use as a traditional remedy to stimulate hair growth while treating dandruff and eliminating flaky, dry, and itchy scalp. Additionally, benefits helps to improve hair texture and shine.
Shikakai contain natural saponins that helps cleanse scalp
Amla and Mehendi are considered as a nourisher and conditioner
Methi seeds have cleansing, nourishing property.
Regular use helps to reduce harmful effect of daily exposure to chemicals and pollution
Benefits :
· Helps to gently cleanse and remove dirt, oil and any other build up.
· Helps control Hair loss
· Helps to strengthen and protect the hair.
Directions for Use :
Apply 3 ml Hair Lotion on scalp, foam and Wash the hair. Repeat if required.
Caution :
Store in a cool dry place. Keep out of reach of children. Protect from sunlight.
Size of the Kit :
Length : 14 cms
Width : 5.25 cms
Height: 20.5 cms
Product Weight : 584 gms"