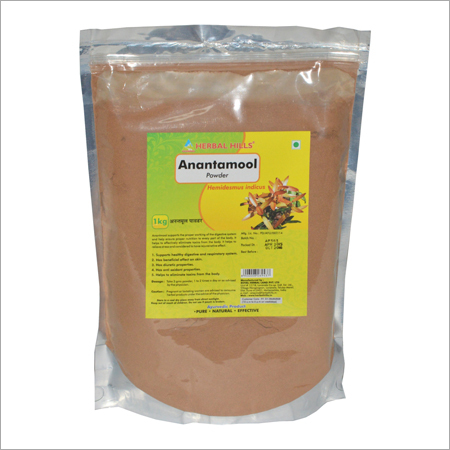 Hemidesmus Indicus Powder
Product Code : 253
Product Description
Anantamool Powder: 1kg
Botanical name: Hemidesmus Indicus, Anantmool also known as Indian sarsaparilla is named so because its roots go deep in the ground. Anantmool nourishes and nurtures the whole digestive system.

Key Points:
-Helps to eliminate toxins from the body.
- Supports healthy digestive and respiratory system.
-Has anti oxidant properties
- Has beneficial effect on skin.
-Has diuretic properties.
Direction of Use:
Take 3 gms powder, 1 to 2 times a day or as advised by the physician.