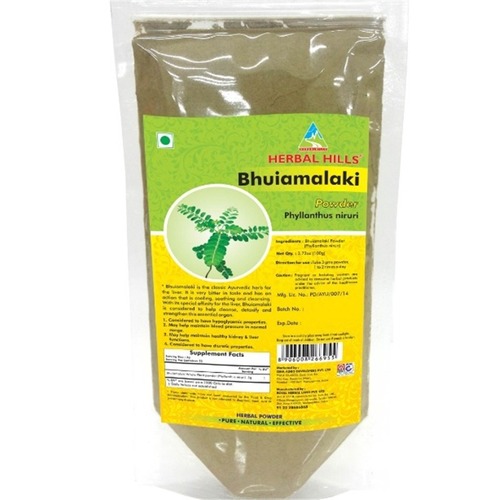 Kidney Care - Bhumyamalaki Powder
Product Code : 299
Product Description
Bhumyamalaki Powder: 100g
Bhumyamalaki's Botanical name is Phyllanthus niruri. Bhumyamalaki is mainly used to treat metabolic disorders especially related to the liver. It is helpful for indigestion, jaundice, hyperacidity and flatulence.


Key Points:
- It has anti inflammatory properties.
- Helps maintain blood pressure in normal range.
- Has diuretic properties.
- Has hypoglycemic properties.
- Helps maintain healthy kidney & liver functions.
Direction of use:
Take 3 gms powder, 1 to 2 times a day or as advised by the physician