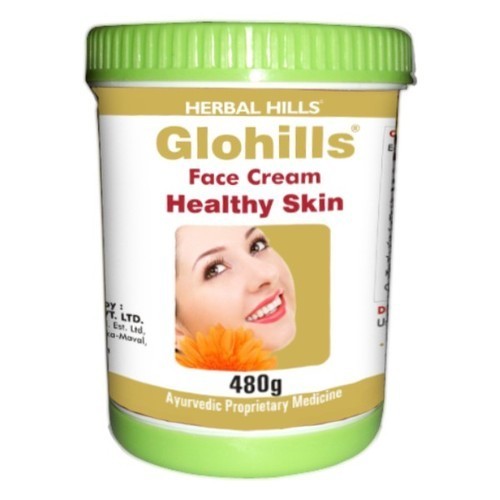 Natural Face Cream
Product Code : 2186
Product Description
"Glohills Face Cream - 480 gms
The selection of herbs in Glohills Face cream is based upon a long standing use as a traditional solution to help the skin look smooth, radiant and youthful.
Shalmali is considered to have astringent, cooling properties, controls excess oil secretion and thus helps to control acne/ pimples.
Yashtimadhu is known for its antiseptic properties and has been traditionally used to enhance the skin complexion and health.
Kumkumadi tail is known as complexion promoter.
Numerous modern scientific studies support the positive effects of the component herbs to refresh and soothe the skin, helping to maintain the health of the skin and resistance to irritation.
Benefits :
· Helps regulate melanin, controls dark pigmentation and post acne mark.
· Helps delay age related skin changes
· Supports glowing skin
· Helps in the smoothening of skin
· It has cooling properties
Directions for application :
Smooth on clean face and neck. Use morning and night on cleansed skin.
Cautions :
For External Use only, Keep in a cool and dry place, away from direct sunlight or heat.
Size of the Packing:
Length : 8.6 cms
Width : 8.6 cms
Height: 11.65 cms
Product Weight : 518 gms "