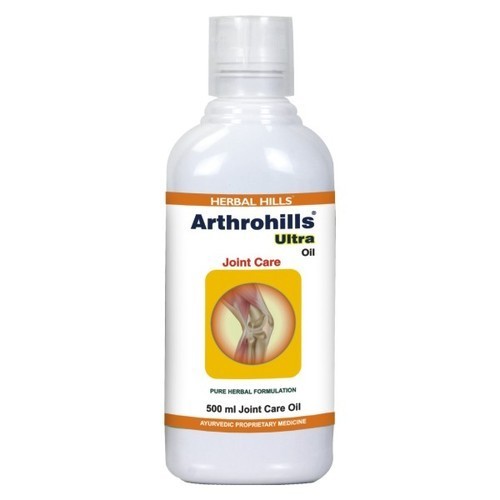 Product Description
"Arthrohills Ultra Oil 500 ml
The selection of herbs in Arthrohills Oil is based upon a long standing use as a traditional solution to promote joint health, control natural inflammatory responses within the body and maintain healthy nerve and tissue function.
Gandhapura tail and Gandhabiroja tail are considered to have analgesic and anti inflammatory properties.
Sesame Oil is nourishing and rejuvenating to the skin, bones and nerves.
Numerous modern scientific studies support the positive effects of the component herbs as an excellent analgesic; soothe sore, painful muscles and relieves stiffness in the joints and spine.
Benefits :
· Helps to provide instant symptomatic relief from pain & inflammation of joints
· Helps to relieve spasm and stiffness of muscles /ligaments
· Supports in improving blood circulation around the joints
· Helps restore normal mobility of joints
· Helps in improving joint flexibility
Directions of Application :
Take sufficient quantity of oil & apply on the affected part, massage gently to facilitate penetration. Leave it on. Fomentation may be done before application
Cautions :
For external use only. Do not use on broken, wounded or damaged skin.
Size of the Pack :
Length : 14 cms
Width : 5.25 cms
Height: 20.5 cms
Product Weight : 584 gms"