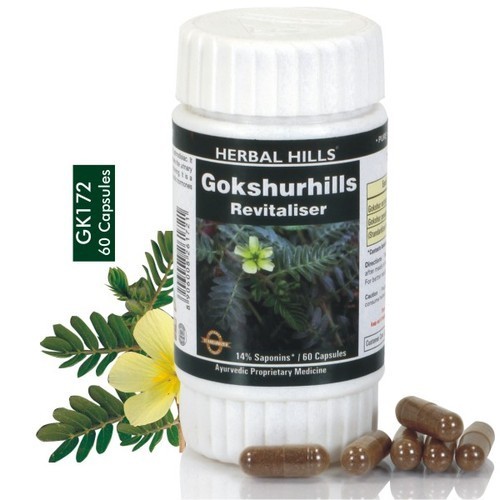 Prostate Care Capsules
Product Code : 0185
Product Description
Gokshurhills - Revitalizer 60 Capsule (350 mg Capsule)
Gokshur is considered to be diuretic and . It increases the strength of the body, cleanses the urinary system & is helpful in urino genital functioning. It is a natural herbal alternative to synthetic anabolic hormones without any clinically proven toxic effects.
Suggested Use :
• Supports normal production
• Supports normal synthesis • Helps Support urinary tract function• Helps Support kidney functions.
Directions :
Take one Capsule twice daily, preferably after meals or as directed by a Physician.For better results it should be taken with warm water.